Motivational Speakers Santia Deck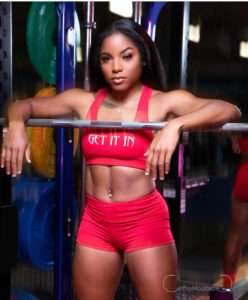 Santia Deck is a history-making Professional Female Football Player and Social Media Influencer turned Successful Serial Entrepreneur. With over 2 million loyal followers across her multiple platforms, she has leveraged her authentic, low-key presence to explode her reach and continuously reinvent herself. She built the start of her empire around a brand tied to her moniker, Queen of Abs. A former track and field collegiate athlete, Santia first made history when she was offered the largest football contract ever in history for a female football player. In the Summer of 2020, Santia made history again – becoming the first female athlete to own her own sneaker company, TRONUS. 
 With her fitness app, Coach Queen of Abs, Santia trains people who are looking to achieve their body goals. She is also a published author, a fitness model, TV personality, Social Media Consultant, Public Speaker, and a TV host. Her faithful followers include a variety of celebrity clients and fans of TRONUS, which impressively launched a partnership with one of Foot Locker, Inc.'s subsidiary brands, as well as her wide-range community of online supporters all over the world. Since then, Santia has also launched her online fashion boutique and two e-books that aim to help others follow in the footsteps of her success through 1) building brands and 2) teaching athletes how to land sponsorship & endorsement deals, both by leveraging the potential of social media.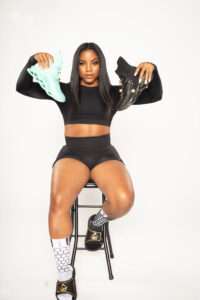 To capture the full journey and share an inspirational message of pursing your dreams despite obstacles, Santia published her memoir More Than An Athlete. Santia Marie Deck was born in Greenville, SC and raised in Houston, TX. She now resides in Atlanta, GA and travels the world. Santia has been running full speed after her dream of success since childhood. Now, she works tirelessly to inspire and empower young people, women, people of color and others with her determination, passion and genuine commitment to never giving up.