Motivational Speakers for Life-Changing Transformation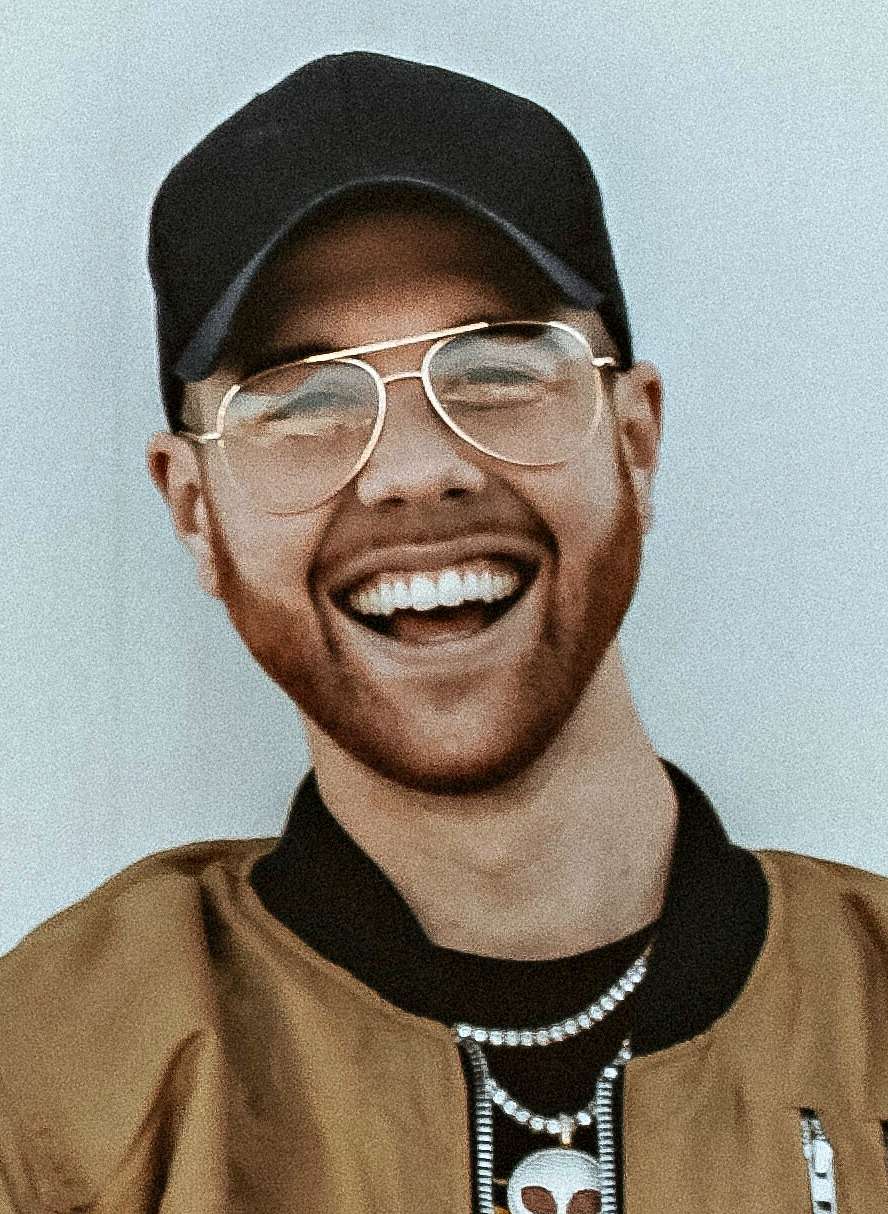 Austin has done school assemblies across the world encouraging students to embrace their unique identity, never give up during difficult times, and make the right decisions in order to turn their dreams into reality just like he did.
James Strickland is a relatable speaker from Katy, Texas. His easy-going nature makes you feel like he's the type of guy you could just hangout with. James' goal with speaking is to help anyone know they can achieve their dreams and that nothing is impossible.
James was not the easiest child growing up and he attributes that to having a loving Mom but no father figure in his life. Being raised by a single Mom there wasn't much discipline or consequences for his actions.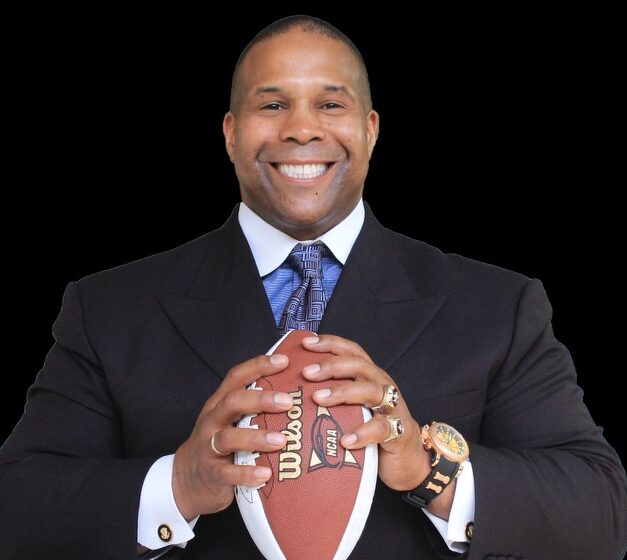 Feel the intensity when Keith Davis walks into the room. If the kids have decided, "it's just another assembly," their minds are quickly changed. Keith has the "POWER" to change the atmosphere and environment of the entire student body. A former NFL linebacker, Rose Bowl champion and USC graduate, Keith Davis overcame tremendous family obstacles and reading difficulties to obtain a degree in business finance. Keith is a man of character and commitment who truly lives by the principles that he shares.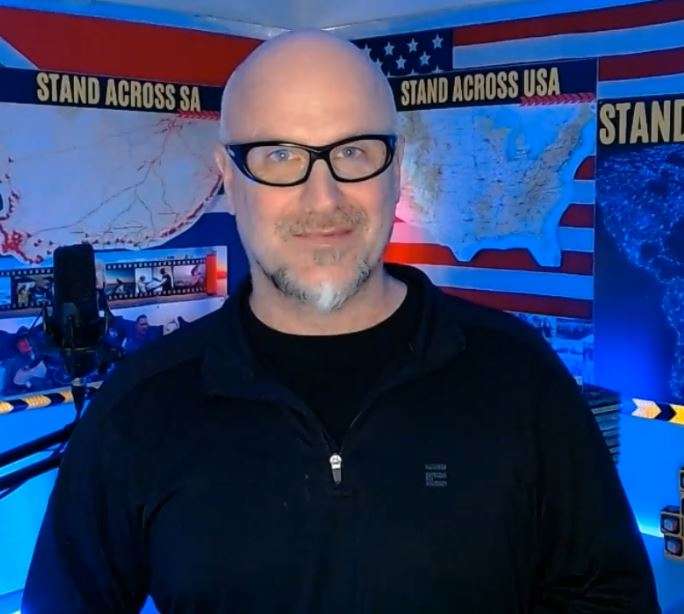 Lukas Korff is a TWENTY TIMES WORLD RECORD HOLDER from South Africa. He is also a top international speaker and motivates students with powerful life lessons learned from amazing world records and many failed attempts of his own! With over 30 years experience, he has honed his passion to lead by love into a fine art of empowerment and inspiration.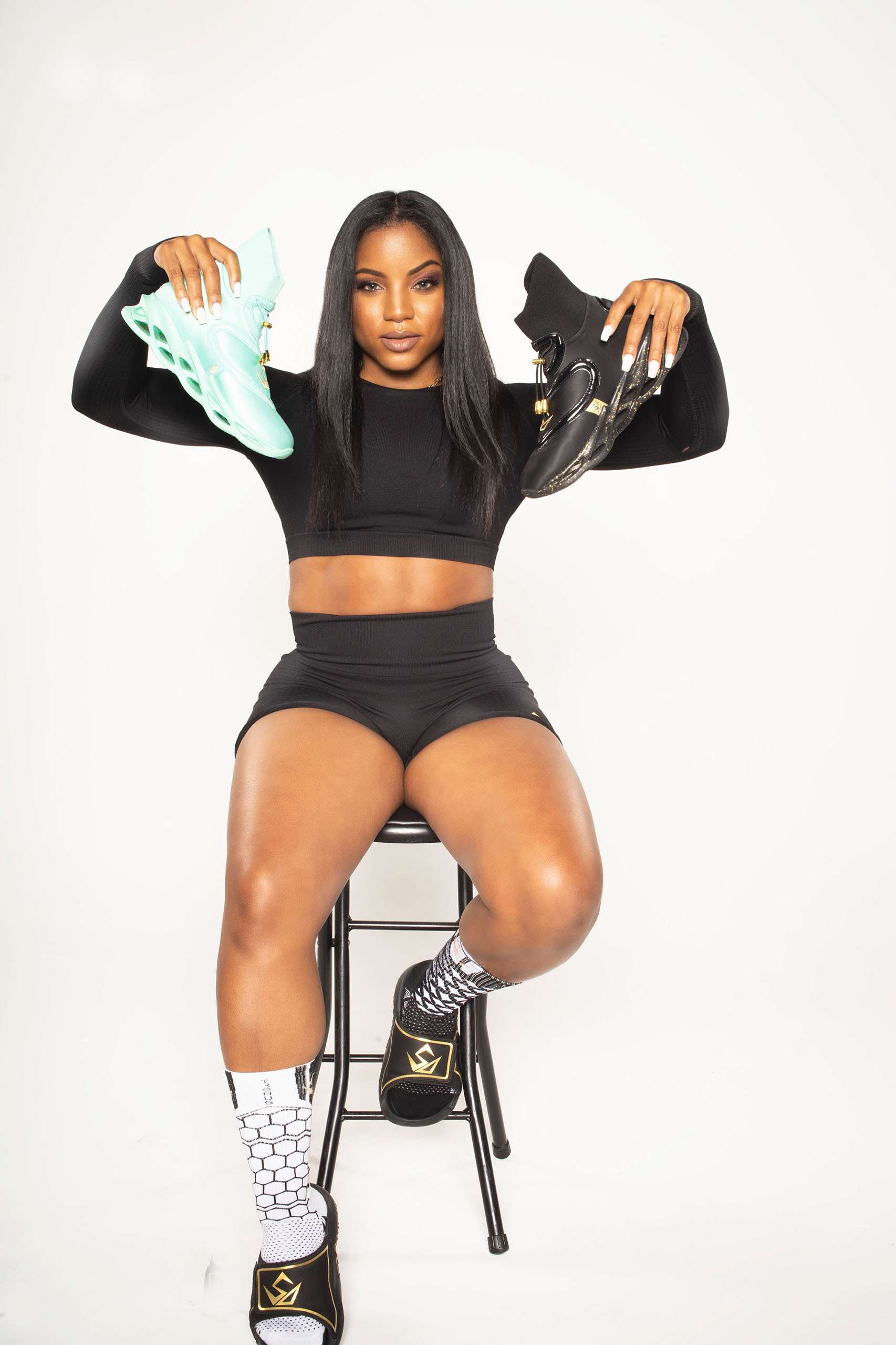 Santia Deck is a history-making Professional Female Football Player and Social Media Influencer turned Successful Serial Entrepreneur. With over 2 million loyal followers across her multiple platforms, she has leveraged her authentic, low-key presence to explode her reach and continuously reinvent herself. She built the start of her empire around a brand tied to her moniker, Queen of Abs.
America's Got Talent, Bruce and Diane and their family of 12 children have been in over 35 countries, using their "Spin-tacular" Basketball Show to entertain and share a message of hope to this generation! Bruce and Diane travel with their 12 children, and the "Spin-tacular Basketball Show" takes on a new dimension.  It is an inspirational and challenging program that will inspire audiences of all ages.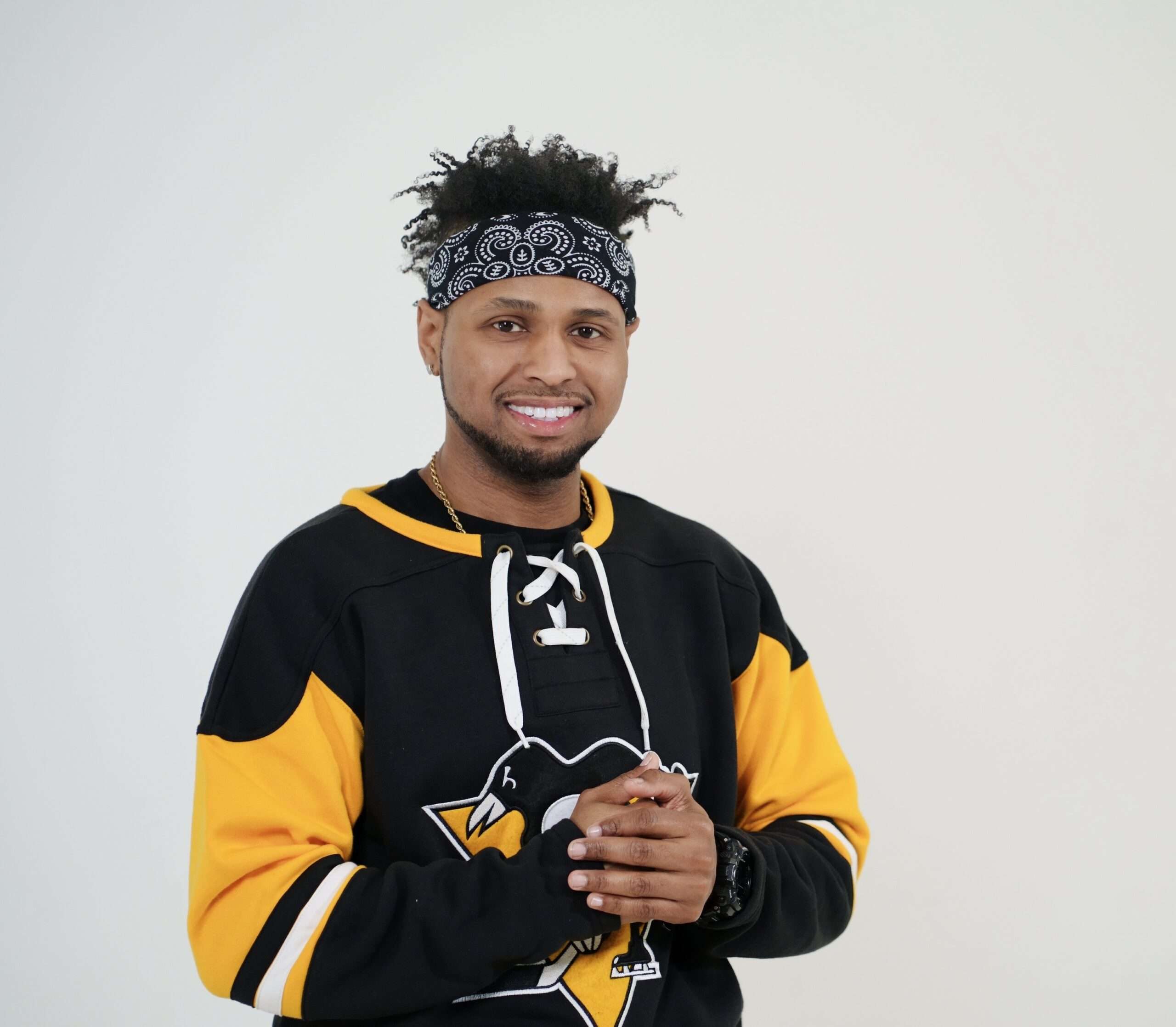 Marcell Johnson is a transformational public speaker & life coach who influences, impacts, and speaks into the lives of people all over the world from all walks of life. Whether speaking on stages or on his own TV show, "The Freedom Experience" he brings creativity, hope, love, and purpose back into the lives of students. Virtually or physically, Marcell has a gift of connectivity. 
Jonathan Medina was not only an outstanding football player, but he was also an All-State basketball player in the big state of Texas. He graduated with a  3.9 grade point average. This was a tremendous accomplishment considering his mother was incarcerated, and he was raised by his migrant working grandparents, who only had a third grade education. He will speak about success and how to succeed in life, despite being an underdog.
Experience the incredible life story of Marc Mero, former WCW and WWE wrestling champion. Marc speaks candidly about his rise to fame and fortune, while continuing to make choices that negatively impacted his life and career. Marc's message of tragedy and triumph will inspire and encourage you to examine your own life, cherish your relationships, set goals, dream big and discover your unique purpose.
Marc Mero empowers students to make positive choices and has presented the popular "Choices" production at more than 1300 schools worldwide to more than half-a-million people. Serious issues such as bullying, peer pressure, substance abuse and suicide are presented in a way that touches listeners.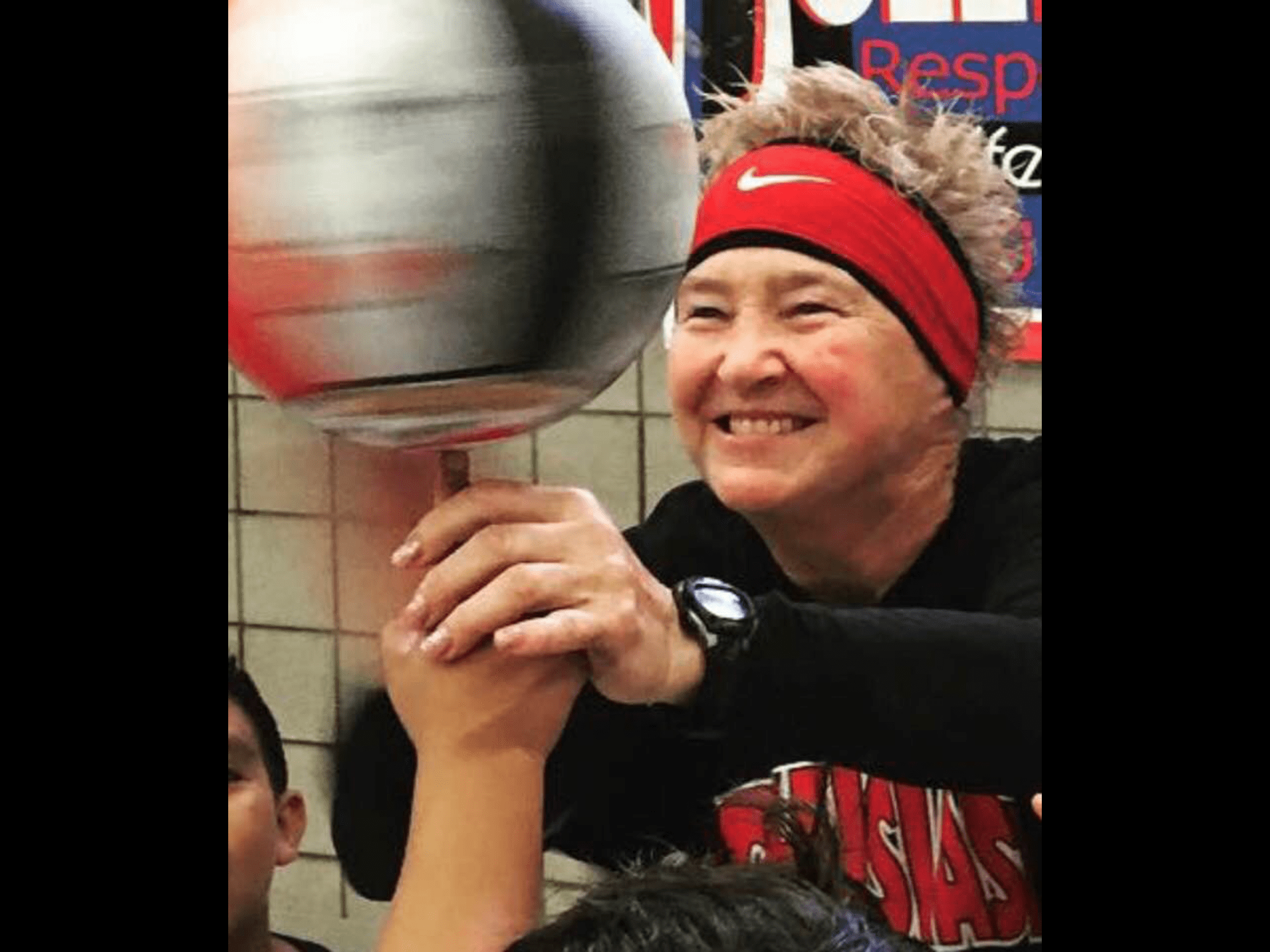 All eyes were trained on Tanya Crevier, the best woman basketball handler, as she spun the orbs in a way that would make the Harlem Globetrotters dizzy. The former Women's Professional Basketball League player has traveled to more than 30 countries to perform and share a message of hope to people of all ages through her Spintacular Basketball Show.
Ken Clear is a Louisiana speaker who travels the country talking to Junior High & High School students.  Ken believes in activating  student greatness in every speech.  Whether he's speaking to a group of students, instructors or an organization.  Ken is sure to bring knowledge, passion and MOTIVATION to the stage.
Ken is an advocate for MENTAL HEALTH who focuses on human behavior and helping others in successfully managing their minds and emotions!
Musician, DJ, Motivational Speaker, Mentor and basketball aficionado; Mariah Maverick defied the odds that were stacked up against her. Growing up in two separate homes, it was challenging for her to find her identity somewhere between the grip of her dad's strict and religious parenting and the leniency that she found with her mother who struggled with addiction and suicidal ideations. Discovering a talent for basketball, Mariah excelled and dreamed of playing in college and ultimately in the WNBA.
From Dubai to Dublin, from Coca Cola to the Make a Wish Foundation, Ruben has inspired and motivated audiences around the world. As a Three-Time Olympian and a national luge champion, peak-performance expert Ruben Gonzalez knows how to achieve success again and again. A master storyteller, Ruben uses his Olympic experiences to inspire audiences to think differently, live life with passion and have the courage to take the necessary steps toward their goals – to push beyond self-imposed limitations and to produce better results.
Dr. PJ Caposey is a dynamic speaker and a transformational leader and educator. PJ began his career as an award-winning teacher in the inner-city of Chicago and has subsequently led significant change in every administrative post he has held. PJ became a principal at the age of 28 and within three years was able to lead a small-town/rural school historically achieving near the bottom of its county to multiple national recognitions.
Jared Scott is a husband, father, speaker, counselor, entrepreneur, and musician. Jared has been speaking to people all over the US since he was about 15 years old. You may ask, what would make a teenager want to be a motivational speaker? In his hometown of Midland, Texas there was a suicide epidemic of 12 students in one year. One of them being a close friend of Jared's, he decided he wanted to do something about it. At the time Jared was a songwriter and rapper, so he did what he knew.
Through his dynamic, upbeat and exhilarating interactive training sessions, seminars and workshops, former NFL footballer, Shawn Harper will give you the essential tools and resources to transport you from the "ordinary" to a life filled with outrageous success and happiness. Shawn motivates and encourages his audiences to action in his trademark series of live events and workshops designed to enhance personal, professional and business development. He is regarded as one of the top up and coming motivational/inspirational speakers in the country. Shawn uses wit, humor, feats of strength, and his NFL experiences to draw and captivate his audience.
From farm girl to film student, Tina challenges adults and teens to live counter-culturally to what the media claims is "harmless entertainment." Tina encourages the youth to "think outside the box."She worked on Hollywood sets and describes her nine years of Hollywood experience as being a fly on the wall.
Clarence works with his organization, Solid Rock International. After working with the Power Team, and a nation wide inner-city organization, Clarence founded Solid Rock International. He continues with Solid Rock International as Motivational Speaker and Minister. Clarence's experience traveling around this country and the world, reaching out to youth, motivating this generation is quite extensive. He speaks at school assemblies, camps (keynote speaker), student leadership conferences, "True Love Waits" rallies, prisons, church services (Clarence is an ordained minister), and corporate events.
Top female Motivational Speakers in the USA